Equisoft Veterinary Assistant Version 6.1©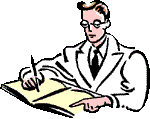 Equisoft Veterinary Assistant Version 6.1 is designed for optimal performance on 64-bit operating systems, which includes Windows Vista® and the new Windows 7®
As a large animal veterinarian, you treat the patient – usually at their location and not at your office. You need to be able to keep your patient history and records with you. Avoid duplication of effort by entering treatment information of a laptop computer instead of on a daily log sheet. Keep all information at your fingertips with the exclusive DataMerge Option.
Key Benefits:
Enter and Invoice Information by Patient, not by Owner
Drop Down Lists of all Patients, Clients, Trainers, Treatments and Medication for the Quickest Data Entry
Track Patient Histories at the Press of a Button
Exam Templates for Ease of Pre-Purchase and General Fitness Evaluations
Charge Tax by Location, Treatment of Medication
Able to Overwrite Set Charges with Extraordinary One-Time Charge
Ability to Email Invoices from either Laptop or Desktop System
Charge and Track GST by Owner (for Canadian Veterinarians)
Just Click "Print Bills" Button to Create Monthly Statements
Cover Sheet for Each Owner (Total Charges, Account Activity, Amount Due, Interest, Etc.)
Followed by Itemized Charges Per Horse (Organized and Easy to Understand)
Fits into Double Window Envelopes (No More Addressing or Labeling Necessary)
Reprint Previous Itemized Statements at Any Time
Extreme Ease of Making Billing Corrections (No Confusing Reversing Entry Required)
Streamlined Owner Change Process, with Automatic Correction of all Prior Invoices (Even if Mid-Month)
Interest Charging Option and Minimum Charge per Owner
Track Account Activity and Accounts Receivable
Schedule Reminders
Streamlined the Use of Herds or Groups of Horses
Exclusive DataMerge Option for Multiple Laptop Capability
DataMerge Routine for Data Transfer by Writable CD, Wireless Network, Cable Network, Flash Drive or Memory Stick
Print or Email Exams
Fully Functional on the New, Smaller-Sized Economical Netbooks.
The new Equisoft Vet Assistant Version 6 system will work on computers with Windows XP®, Windows Vista® and the new Windows 7®. Switching to the new system will allow you to be ready when you replace one or all of your computers. Due to the rapidly changing Microsoft operating systems, a yearly maintenance fee has become necessary to ensure the latest in technology, free upgrades and continued support. Upgrades will be downloadable from the website and notification of upgrades will be sent via email.
Price includes Phone Support, Upgrades and Maintenance Fee for the First Year.
Equisoft Veterinary Assistant Version 6 - $2,500
Price for each Additional Laptop - $ 500
Yearly Maintenance Fees due by January 31st for the current calendar year
Yearly maintenance fee (per practice) - $300
Additional yearly maintenance fee per laptop - $100
---
Home Page Breeding Farm Small Farm Standardbred Trainer Web Consulting Requirements
Contact or Order from Equisoft
Guarantee: 30 Day Money Back If Not Satisfied
Send mail to the Equisoft Web Master at

sales@equisoftusa.com

with questions or comments about this web site.
Last modified: February 13, 2013